"KąDaryt?" answers the questions
&nbsp
Who has performed a particular task today?
Where is the mobile employee working at the moment and where will he go next?
What is the status of task?
Are the obligations to your clients (SLA) met?
When can you take a new order?
How should you summarize work results and present them to clients?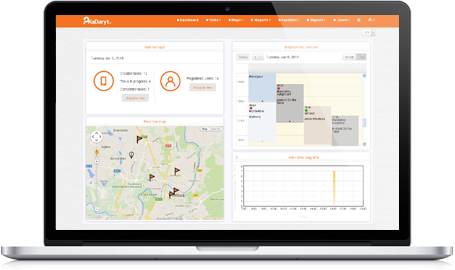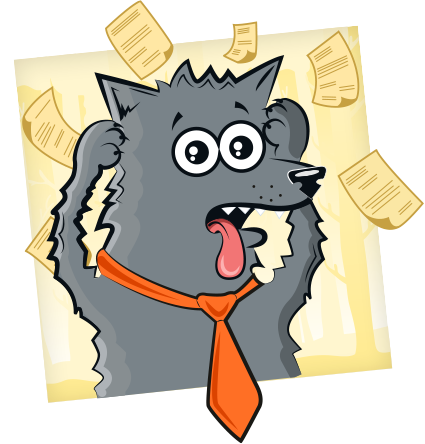 Wolf Ferdinand founded a company providing ground digging services and hired a few professionals – moles. Employee Dexter digs up several mole-hills per day, but the leader does not know where particular subordinates are at a certain time.
One afternoon three clients visited wolfs office one after another: moose Henry, magpie Annabel and bear Randolph.  All of them asked about the work progress. However, wolf did not know where was Dexter and how much of the work he has finished. So, Ferdinand told everyone that the employee was carrying out their task at that time.
Unfortunately, the magpie was a very attentive customer. Having realized the wolf was lying, she decided not to remain silent (as usual). That is why all the inhabitants of the forest heard this story and company's reputation incredibly deteriorated. Therefore, the leader had to consider lots of ways to maintain at least a minimum number of customers
The story could have ended differently if the wolf had used our task management service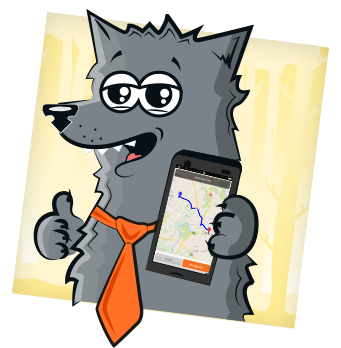 It is for those, who:
What are the benefits?
have at least several field workers;
want to know which employee works in a certain object;
do not know the task status without a call;
want to meet work standards and use control mechanisms;
seek to start manage and objectively control obligations (SLA);
face difficulties in summarizing the work and providing the results to clients.
(Lietuvių) Prižiūrintiems inžinerinius tinklus;
(Lietuvių) Prekybos, nuomos verslams;
(Lietuvių) Pašto ir logistikos organizacijoms.
What are the benefits?
reasonable distribution of workload;
accounting resources / materials;
control of your client service;
(Lietuvių) Darbų apibendrinimas ir ataskaitos klientams.
Read more
HOW MUCH DOES IT COST?
&nbsp